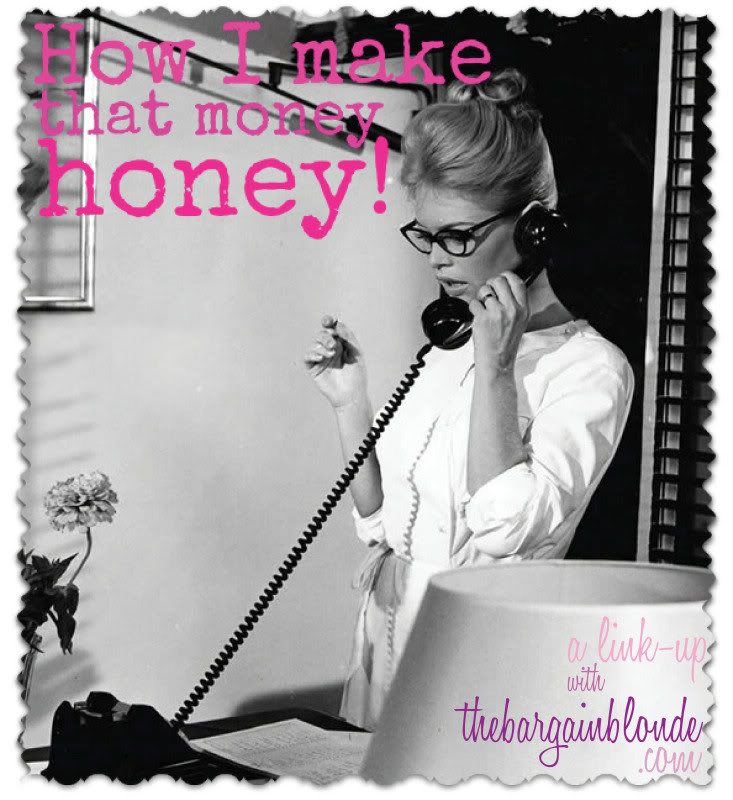 Today I am linking up with Lindsey over at
The Bargain Blonde
for the how I Make That Money Honey Link up. This link up is all about what you do for the daily grind, your real life job. I love getting to find out about the girl behind the blog and about everyone's actual "real lives". So here you go.
Growing up in youth group at church I had the opportunity to travel on several summer mission trips to work with kids. We traveled to places like Jacksonville, FL, Charleston, SC, West Palm Beach, and Memphis, TN. I found a passion for working with underprivileged kids and knew that I wanted to help others when I grew up, specifically kids. For me, it just clicked that this was my calling. That paired with my passion for helping and encouraging others pointed me in the direction of some sort of counseling.
I ended up graduating as valedictorian with a BA in Psychology and minors in Spanish and Sociology. This catapulted me into my career path. In order to be a counselor you have to have a Master's degree. I ended up getting a fellowship to study School Counseling at UNC Charlotte, my hometown where Brandon just happened to get an Engineering job after we graduated. It was meant to be.
I finished my Master's in School Counseling in May of 2011 and began the job hunt. I ended up getting a job as a middle school counselor. I just finished my first year counseling and I absolutely love it. I get to work with students on academic, personal, social, and emotional concerns. I speak to kids about issues ranging from friendship to suicide and self-mutilation. My job is never boring and I feel like I am making a difference on a daily basis.
I never thought middle school was the age group for me, but I love them. They are in their own special world with unique issues. Plus, a perk to working in the school is that I get summers off, Praise Jesus! After working with middle school issues for 10 months, I definitely needed a break. I am looking forward to continuing to grow my counseling skills and make a difference in kids' lives.