Here we are in 2012! I really can't believe it. 2011 was a
fabulous year
, but I am excited to move into 2012 and see what the Lord has in store for us. I am looking to make some resolutions for 2012,aren't we all, but I know that not all resolutions come to fruition, so I am calling them aspirations for sake of reality. I have come up with 12 aspirations for 2012.
1. Make time to read the Word each day. This is part of our 21 Day Challenge which you can still join. Today is the last day!
2. Make fitness and health a priority again. Growing up, I was playing sports 3 seasons out of the year, but adulthood and marriage have had a negative impact on my waistline. The Y and I are going to be best friends very soon. Once again, you can join us in the 21 day challenge!!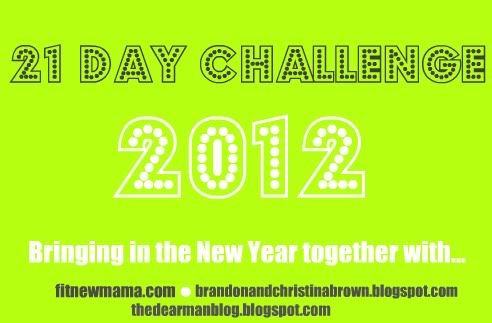 3. Cook more. Brandon and I have a terrible habit of eating out. We spend so much money on it, it's really quite ridiculous. Thanks to Pinterest, I am going to be a better wifey and find some yummy, but healthy recipes to cook.
4. Travel more.
5. Complete some
home improvement projects
.
6. Set a budget and stick to it.
7. Keep my house cleaner. This is a big struggle when you live with Brandon and two pets.
8. More crafting. Thank Pinterest!
9. Volunteer more. Since I don't work over the summers I am going to try to volunteer during this time.
10. Join a women's E-group (Bible Study). We are already in a couple's group, but I want to join another group where I can be encouraged by other young wives and women of the Lord.
11. Read more.
12. Learn more about my camera and photography.
What are some of your aspirations for 2012??